May 2021
TiCS 2021.1 released!
TIOBE releases TiCS 2021.1 with over 90 improvements, i.a., client quality gating/client viewer and soak time.

April 2021
Philips wins TIOBE QA Award
The Eleva project has the best TIOBE Quality Indicator (TQI) score of more than 4,300 industrial projects.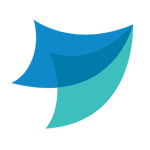 March 2021
Assessment for RoyaltyStat
TIOBE has conducted a software code quality assessment for US based financial company RoyaltyStat.